Buy & Sell Silver Coins, Bullion & Bars in Alaska
For more than four thousand years, silver has been regarded as a form of money and store of value. We offer all of our silver bullion products both for individual sale and in larger quantities. When you are looking to buy & sell silver coins, bullion, & bars in Alaska, visit us at one of Oxford Metal's Anchorage, Fairbanks, or Nome locations.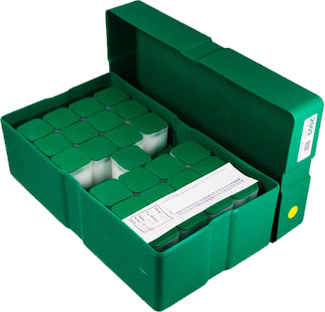 Remember that the US Eagle and Canadian Maple Leaf 1oz Silver Bullion Coins are among the most highly sought after coins in the world today. We are able to supply individual Coins or boxes of 500 pieces in either of these two Bullion Silver Coins.
Australian Kookaburra Silver Coins wikipedia link


If you ready to buy silver coins in Alaska, the Australian Kookaburras are the ideal way to start a collection. The Australian Kookaburra pure silver coins give you miniature sculptures of this native Australian bird on a unique precious metal coin. The design changes annually and the 2001 design captures a soaring kookaburra, the largest members of the kingfisher family, superimposed over a map of Australia. The Perth Mint incorporates a delicate proof-like frosting within the central design, making the Kookaburra distinctive among international silver coins. Every buyer of an Australian Kookaburra can be assured of the highest quality from The Perth Mint. The Kookaburra Large Bullion series silver coins are the world's largest bullion coins.


Each year since its introduction in 1985, the Shenyang Mint, the official mint of The People's Bank of China, has redesigned the obverse of the Silver Panda, each design featuring the panda bear in his habitat. This feature alone has made the Panda a much-sought coin. It's purity, .999 fine, and its wide range of sizes from the rare one kilo to 1/20 ounce has added to its appeal enabling Panda Silver coins to attain a position of prominence and popularity among collectors and investors on six continents. The reverse of the coin depicts Tien Tien, The Temple of Heaven, one of the oldest temples in Beijing and remains the same from year to year.
90% Silver Bags [0.900 Fine Silver Coin Bags] wikipedia link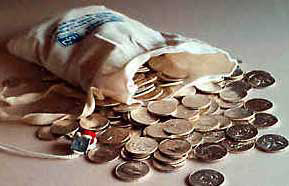 Bags of U.S. circulating legal tender coins (dimes, quarters, half-dollars) containing 90% silver or 40% silver are traded based on silver weight. All bags contain $1,000 face value of the coins and a "90% bag" may contain 10,000 dimes, 4,000 quarters or 2,000 half-dollars or a mixture of dimes, quarters or halves that total $1,000 face value. All "90% coins" are pre-1965 because prior to 1965, all U.S. dimes, quarters and half-dollars were struck from an alloy containing 90% silver and 10% copper. In 1965, at the direction of Congress, the U.S. Mint removed all silver from dimes and quarters. Silver content in half-dollars was reduced to 40%. Oxford Metals buy silver coins in Alaska like the 90% silver bags.
40% Silver Coin Bags [0.400 Fine Silver Clad Bags]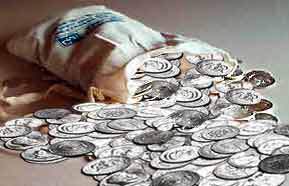 In 1965 the U.S. Mint removed all silver from all dimes and quarters and reduced the silver content in Kennedy half dollars from 90% to 40%. Actually, the mint changed the alloy from which the coins were struck using a base metal alloy for the core and adding a silver coating to the outside of the coins. These Kennedy halves (1965-1969) are known as "clads" because they are clad in silver. After 1969 all circulating U.S. coins were struck without silver. A "40% Silver Bag" consists of 2000 Kennedy half dollars minted between 1965 and 1969. If you are looking to buy silver coins in Alaska the 40% silver coin bag is a great choice.
Johnson Matthey Silver Bars

Many investors know that the most efficient way to obtain pure silver is in the form of 100 ounce bars. However, in order to guarantee purity, that bar must bear the hallmark of a reputable, instantly recognizable refiner. Johnson Matthey 100 ounce silver bars are always acceptable to the most discerning investors. From its founding in 1817, Johnson Matthey has created an unrivalled position in all precious metals, based on specialist knowledge and technical excellence. Johnson Matthey silver bars are one of the world's most widely recognized and secure investment instruments because the universally recognized hallmark assures almost instant liquidity throughout the world. Oxford Metals sell coins and buy silver coins in Alaska like the Johnson Matthey Silver Bars.
Engelhard Silver Bars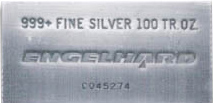 The Engelhard hallmark is one of a select few symbols that assure the ability to buy & sell silver bars with absolute confidence no matter where in the world the investor is. Engelhard, one of the oldest names in precious metals, has built an enviable reputation for producing purity and quality in bullion bars and investors know that they can rely on 100 ounce silver bars by Engelhard to be accurately stamped with the exact purity of the contained silver. One hundred ounce bars of Engelhard silver are an excellent way to invest in pure silver while avoiding the premiums usually found on legal tender silver bullion coins.
When you visit Alaska's premiere precious metals refinery, Oxford metals will help you get the best prices when you buy & sell silver bullion, bars & coins in Alaska. For 30 years we've been the best place to buy silver. We also have best deals on gold and platinum jewelry, scrap, & bullion.
---
*** Oxford is not responsible for the validity of information found on external sites ***
(Yes, we think this is obvious too.)